Funeral Flowers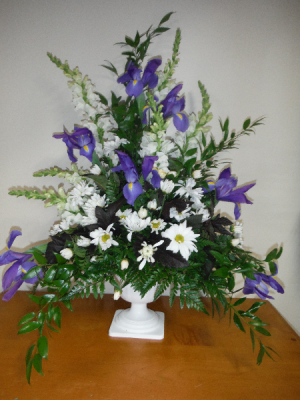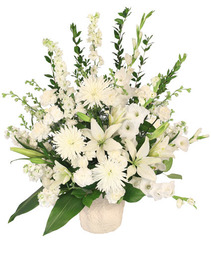 Graceful Devotion
Funeral Flowers
$100.00, $125.00, $150.00
Shown at $125.00
Shown at $125.00
More Info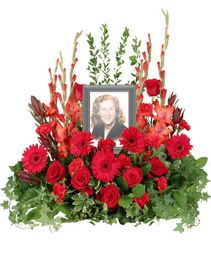 Adoration
Memorial Flowers
(frame not included)
$135.00, $160.00, $185.00
Shown at $160.00
Shown at $160.00
More Info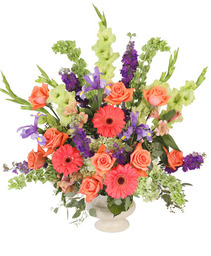 Bittersweet Evening
Funeral Flowers
$125.00, $150.00, $175.00
Shown at $150.00
Shown at $150.00
More Info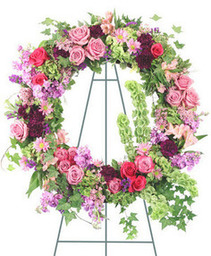 Ever Enchanting
Standing Wreath
$200.00, $250.00, $300.00
Shown at $250.00
Shown at $250.00
More Info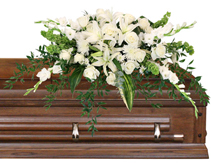 Hushed Goodbye
Casket Spray
$250.00, $300.00, $350.00
Shown at $300.00
Shown at $300.00
More Info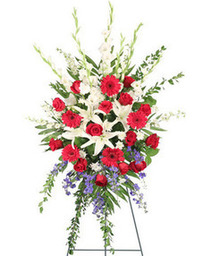 Patriotic Salute
Standing Spray
$175.00, $225.00, $275.00
Shown at $225.00
Shown at $225.00
More Info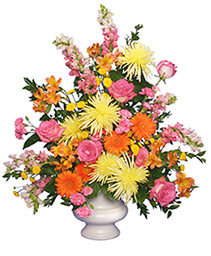 TWILIGHT SERENITY
Sympathy Tribute
$100.00, $125.00, $150.00
Shown at $125.00
Shown at $125.00
More Info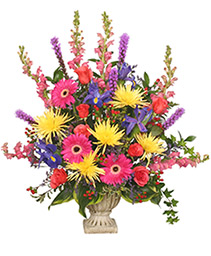 COLORFUL CONDOLENCES TRIBUTE
Funeral Flowers
$125.00, $150.00, $175.00
Shown at $150.00
Shown at $150.00
More Info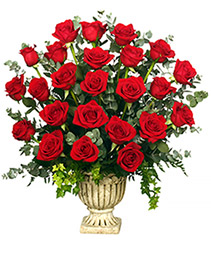 Regal Roses Urn
Funeral Flowers
$150.00, $175.00, $200.00
Shown at $175.00
Shown at $175.00
More Info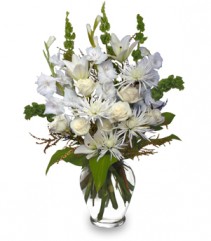 PEACEFUL COMFORT
Flowers Sent to the Home
$65.00, $75.00, $100.00
Shown at $75.00
Shown at $75.00
More Info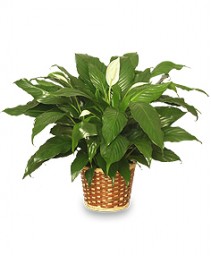 PEACE LILY PLANT
Spathiphyllum clevelandii
$35.00, $45.00, $75.00
Shown at $35.00
Shown at $35.00
More Info
Funeral Homes in Our Delivery Area:
---

Name
Address
Phone

---

Campbell Plumly Milburn Home
319 N Chestnut St Barnesville, OH. 43713
(740) 425-1616
Patron Funeral Homes & Crematory
702 E Main St Barnesville, OH. 43713
(740) 425-1135
Harper Funeral Home
52728 Ohio Ave Beallsville, OH. 43716
(740) 926-1125
Patron Funeral Homes And Crematory
322 N Main St Bethesda, OH. 43719
(740) 484-4551
Patron Funeral Homes & Crematory
204 Main St Morristown, OH. 43759
(740) 782-1120
Thorn-Black Funeral Home
Po Box 235 Quaker City, OH. 43773
(740) 679-2691
A funeral for a friend or loved one can be difficult, but funeral flowers from THE FLOWER GARDENS of Barnesville, OH can help begin the healing process. Funeral flowers provide the opportunity to express how much the departed means to you. Celebrate the life of your loved one with one of the beautiful funeral flower arrangements found here such as: Classic Remembrance Urn, Mixed Flowers Sympathy Tribute or one of our standing sprays. Browse our funeral flowers page to find the perfect sympathy arrangement and place your order online. You can also call and speak with a designer at THE FLOWER GARDENS in Barnesville, OH for funeral flowers just as unique as your friend or loved one.